Affordable Connectivity Program (ACP)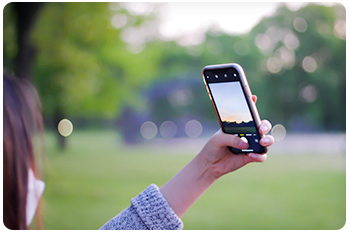 Keeping you connected with your neighbors and loved ones during these difficult times is more important than ever — that's why Appalachian Wireless is pleased to be a part of the Affordable Connectivity Program operated by the Federal Communications Commission.
For more information on the ACP plan, please click here.
For more information on the program and how it could potentially impact you, please see the information below:
What is the Affordable Connectivity Program?
The Affordable Connectivity Program (ACP) is a long-term federal government benefit program operated by the Federal Communications Commission (FCC) that is intended to reduce a qualifying household's broadband internet access service bill by up to $30.00 per month. If the ACP ends or when the household is no longer eligible, customers will be subject to Appalachian Wireless' regular rates, terms, and conditions.
What plans are eligible for the ACP?
The ACP can be applied to any plan that includes broadband data. Appalachian Wireless also offers a plan exclusively for customers participating in the ACP – the 5GB ACP Plan. Beginning with the first complete billing cycle after enrollment, the monthly service fee ($30.00, inclusive of all taxes and surcharges) will be fully covered by the ACP discount. Customer may be responsible for pro-rated charges for the partial first and last month.
Important Disclosures
(i) The ACP is a government program that reduces the customer's broadband internet access service bill by up to $30.00 per month;
(ii) The household may obtain ACP-supported broadband service from any participating provider of its choosing;
(iii) The household may apply the ACP benefit to any broadband service offering of the participating provider at the same terms available to households that are not eligible for ACP-supported service;
(iv) Appalachian Wireless may disconnect the household's ACP-supported service after ninety (90) consecutive days of non-payment;
(v) The household will be subject to Appalachian Wireless' undiscounted rates and general terms and conditions if the ACP ends, if the consumer transfers their benefit to another provider but continues to receive service from Appalachian Wireless, or upon de-enrollment from the ACP;
(vi) The household may file a complaint against Appalachian Wireless via the FCC's Consumer Complaint Center;
Who qualifies for the ACP?
A household can qualify for the ACP by showing that at least one member of the household meets one of the following criteria:
Participates in the FCC's Lifeline program or a qualifying government program such as: Supplemental Nutrition Assistance Program (SNAP), Medicaid, Supplemental Security Income (SSI), Federal Public Housing Assistance (FPHA), Veterans Pension and Survivors Benefit, or Special Supplemental Nutritional Program for Women, Infants, and Children (WIC)
Has a household income at or below 200% of the Federal Poverty Guidelines for a household of that size;
Is approved to receive benefits under the free and reduced-price school lunch program or the school breakfast program, including through the USDA Community Eligibility Provision; or
Received a Federal Pell Grant in the current award year.
The ACP is non-transferable and is limited to one monthly service discount per eligible household. Appalachian Wireless offers the ACP benefit only in Kentucky, Virginia, and West Virginia.
Can I transfer the ACP benefit to another carrier?
Households may obtain broadband service supported by the ACP from any participating carrier of their choosing, and households may transfer their ACP benefit to another provider at any time. In addition, during the 60-day transition period (12-31-2021 to 3-1-2022) EBB Program households that are not subject to de-enrollment may transfer their benefit to another participating service provider and continue to receive the EPP Program subsidy amount (up to $50.00) through the end of the 60-day transition period.
No Early Termination Fees
You cannot be charged an early termination fee if you cancel your ACP service. However, please be aware that if you are on the Advantage Plan and have signed a Device Installment Agreement, you must either carry an active service plan or pay the remaining installment balance.
Nonpayment
Failure to timely pay the remaining balance after discount will result in hotline, suspension, or disconnection of all lines other than the line associated with the ACP discount. The line associated with the ACP discount will be downgraded to the 5GB ACP Plan or other plan that is fully covered by the $30 ACP benefit.
Usage
If your ACP service is fully covered by the ACP benefit and other applicable discounts/benefits and you are not invoiced for a monthly balance, you must use your service at least once every thirty (30) days or face possible de-enrollment. Usage includes completion of an outbound call, answering an incoming call from someone other than an Appalachian Wireless representative, usage of data, and/or sending a text message, among other things.
How can I enroll?
Determine if your household is eligible by applying through the USAC National Verifier. The application can be accessed online at: getinternet.gov. If your household is eligible, you will receive a National Verifier ID Number. Complete the Appalachian Wireless Enrollment Form, and bring your completed form to any Appalachian Wireless retail store or dealer. Your Appalachian Wireless Enrollment Form must be in the same name as your National Verifier application.
Complaint Process
The FCC will establish a dedicated complaint process for consumers who participate in the ACP to file complaints about providers, including with respect to the quality of service. Further information about the complaint process will be provided when available.
Further Information
If you have any questions, please contact Customer Service at (800) 438-2355 or by dialing 611 from your Appalachian Wireless phone.